The Deluxe Package Includes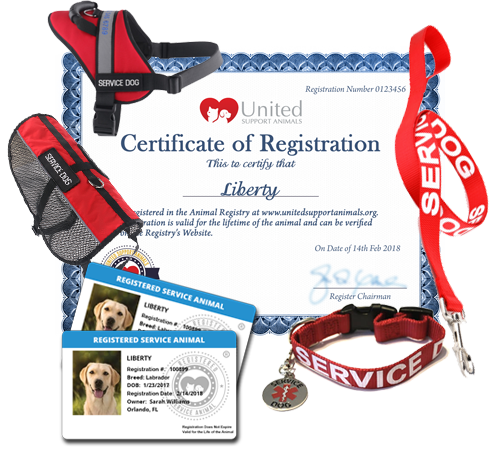 The Deluxe Package registration certificate, pet ID card, vest/harness, collar, tag and leash easily identifies your dog as a working service dog.  With the digital registration certificate and pet ID card you will always have printable back-ups.
Lifetime SA Registration
SA Registration Certificate
SA Pet ID Card
SA Harness or Vest
SA Collar
View More
×
A United Support Animal's agent will contact you shortly.