The Deluxe Package Includes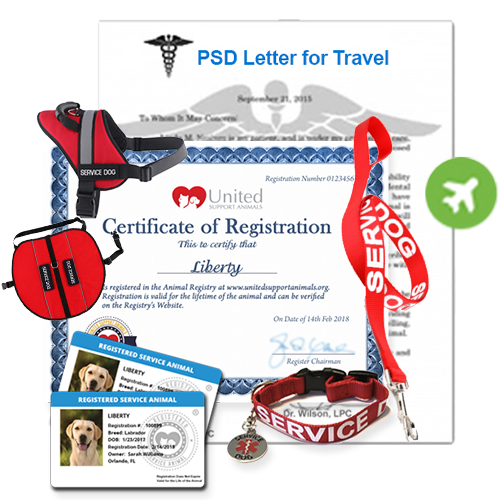 The Deluxe Package registration certificate, pet ID card, vest/harness, collar, tag and leash easily identifies your dog as a working service dog.  With the digital registration certificate and pet ID card you will always have printable back-ups.
Housing & Travel Letter
Signed by Licensed Therapist
Approved Letter emailed
within 24 Hours
Animal Allowed in Cabin of Plane
Animal Allowed in Any Housing
No Pet Fees or Breed Restrictions
No Pet Security Deposits
Lifetime Registration
Registration Certificate
Pet ID Card
Vest
Collar
Tag
Leash
Digital Registration Certificate
Digital Pet ID Card
Free Shipping
Money Back Guarantee
© Copyright 2020 by United Support Animals. All Rights Reserved. Privacy Policy
×
A United Support Animal's agent will contact you shortly.