ESA or PSD Letter Renewal
The ESA or PSD Letter Renewal Includes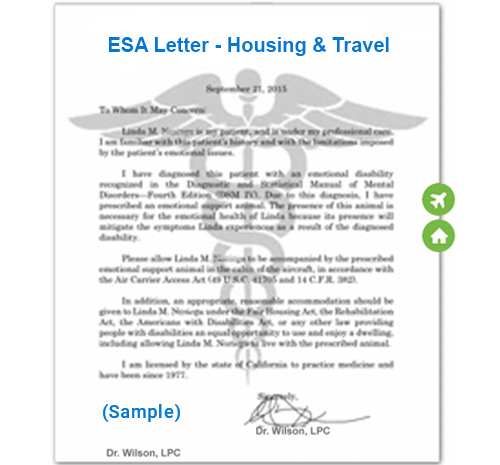 The ESA Or PSD Letter Renewal Includes
Twelve (12) month renewal of your current letter. You will have your annual follow up consultation with your therapist and your renewed letter is emailed to you immediately thereafter. Fly with your pet in the cabin for free and live with your pet in breed restricted housing and pay no pet security deposits or fees.
PSD Travel Letter
ESA Housing Letter
Approved Letter Emailed
Signed by Licensed Therapist
© Copyright 2020 by United Support Animals. All Rights Reserved. Privacy Policy
×
A United Support Animal's agent will contact you shortly.