The ESA Letter package includes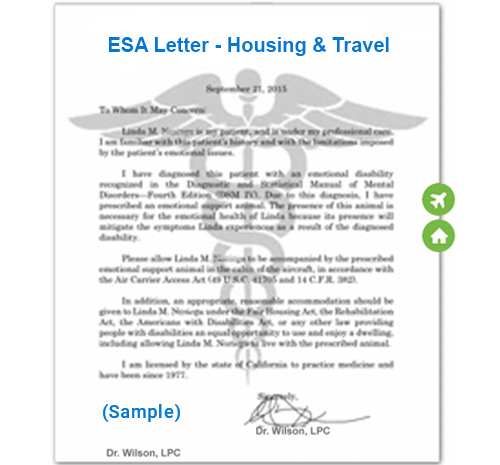 The 3 Day ESA Letter includes the registration certificate signed by a Licensed Therapist and ESA Travel Letter for all the documentation needed to prove it. Approved in 3 Days!
ESA Housing Letter
ESA Travel Letter
Signed by Licensed Therapist
Approved Letter emailed
within 3 days
Money Back Guarantee
×
A United Support Animal's agent will contact you shortly.