Basic Housing Package
Housing Letter
The Basic Housing Package Includes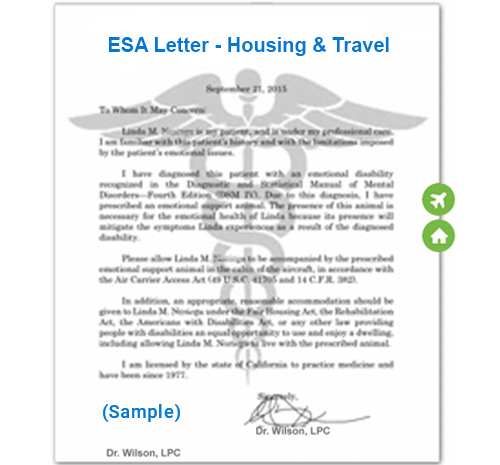 The ESA Housing Letter includes the Letter signed by the Licensed Therapist in your State. Your consultation is completed and the approved letter is emailed within 24 Hours!
ESA Housing Letter
Signed by Licensed Therapist
Approved Letter emailed
within 24 hours
Money Back Guarantee
Approved Letter emailed within 24 Hours
Animal Allowed in any Housing
No Pet Fees or Breed Restrictions
No Pet Security Deposits
Money Back Guarantee
Lifetime ESA Registration
© Copyright 2020 by United Support Animals. All Rights Reserved. Privacy Policy
×
A United Support Animal's agent will contact you shortly.