The ESA Letter package includes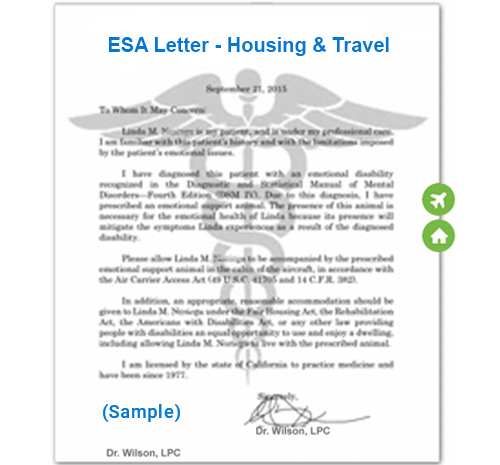 The 24 Hour ESA Letter includes a pet ID card easily identifying your animal as an emotional support animal and with the registration certificate and ESA Letter you will have the documentation to prove it. Approved in 24 Hours!
ESA Housing Letter
ESA Travel Letter
Signed by Licensed Therapist
Approved Letter emailed
within 24 Hours
Lifetime ESA Registration
Digital Registration Certificate
Digital Pet ID Card
Money Back Guarantee
×
A United Support Animal's agent will contact you shortly.